Page 3 of 3 •

1, 2, 3

outfit
Nic tugs at the collar of his shirt, glaring at nothing in particular as he once again pulls it away from his neck. Clothes were bad enough, this was just plain torture. Whenever Nic was required to put something on his clothes were always loose, tshirts less than a bit of fabric in the front and back, the majority of the sleeves chopped off and the sides cut. Pants weren't as bad, since if he had to wear them he always chose something tight, and his current jeans were as well.
Sterling arrives and they start downstairs, and finally Nic has something to glare at. Doesn't matter if it was his choice to go to the fancy restaurant.
"You have no fucking idea."
He complains, another tug at his collar.
"You have any idea how long it took me to get these boots on?"
Fucking combat boots, had to untie them all the way just to get them on, then completely lace them back up. He's pretty sure he can't feel his feet.
"Like, five fucking minutes. When I could slip my vans on in two seconds."

Gentlemiss

Master





Posts

: 170


Points

: 187


Reputation

: 13


Join date

: 2015-01-10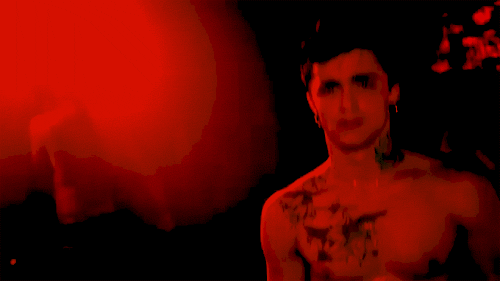 "You picked the restaurant," Sterling reminds him, throwing a grin over his shoulder before heading down the staircase. It takes awhile, to get to the bottom, and it's always a little surreal during the day time when the red lights aren't on in the main room.
They go out the back, since that's where most their cars are parked, and Sterling honestly thinks for a moment he forgot his keys until he finds them stuffed in his wallet. Nic's already in the passenger seat by the time he's in the front, so they take off to the city.
It's a decently long drive, but it's only six o'clock so he's not terribly worried about their timing. "I have to go to a bookstore, but do you need anything while we're out?"

CharlotteV

Warrior





Posts

: 83


Points

: 89


Reputation

: 2


Join date

: 2015-01-24


Location

: UK



outfit
Nicoli huffs at Sterling but doesn't dare say anything back to him, because he could very well tell them they weren't going out to eat anymore or even leave him here while he went out, which would possibly be worse than missing out on food. He was almost always with Sterling on their off days, unless the dickhead had a date or something, then Nic found someone elses room to spend the day in but they usually weren't half as fun as Sterling. Just in case he has the idea that he's going to leave him, Nic hurries into the car.
It's extremely odd for Nic to be leaving Hale's. Like, once in a blue moon level odd, because the place had absolutely everything he needed and he hated going out anyways. Not to mention he couldn't drive, and even if he could he didn't have a car, so it wouldn't have mattered anyways. But after a few moments of semi-anxious silence he manages to make himself comfy in the car, and then makes it his job to play with the radio.
"I could use a boyfriend."
Nic answers to Sterling's question, with a roll of his eyes that says he's joking.

Gentlemiss

Master





Posts

: 170


Points

: 187


Reputation

: 13


Join date

: 2015-01-10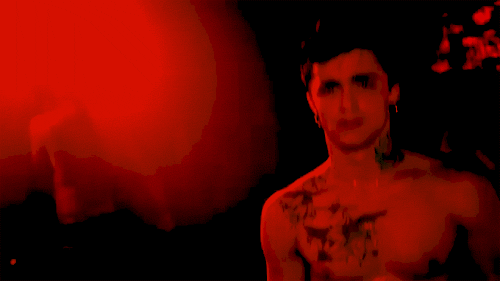 "Why? You do everything with me you'd do with a boyfriend," Sterling throws back. Which is completely true. They slept together, both literally and in the sexual sense, spent their days off together, hell, they were both dressed up and going to dinner together. It was basically a date.
He doesn't mind when the kid messes with the radio, lets him flip through channels at his heart's desire as he heads into the city. Thankfully, the bookstore isn't too far from the restaurant, so they don't have to battle traffic long. When he finds what he's looking for -- a quaint little place called
Inkwell
, he parks and makes a show of opening Nic's door for him, just to prove his point earlier.

CharlotteV

Warrior





Posts

: 83


Points

: 89


Reputation

: 2


Join date

: 2015-01-24


Location

: UK



outfit
Nicoli just rolls his eyes and laughs, finding what Sterling says honestly amusing.
"Yeah, okay. Whatever you say Darling."
Though he has a point, it's not a good enough one for Nic. That is how it becomes his new goal to point out all the ways that Sterling is
not
a boyfriend, and how vital some of those things were to a 'relationship'. Though he's not entirely sure where he's going to start since he's never actually had a boyfriend or girlfriend to go off of...
They get to the bookstore after
so
much traffic (Nic forgot how much he hated being locked in a moving plastic death trap) and Sterling has the audacity to come around and open the door for him! That was going to be one of his reasons why. Instead he jumps straight to the next one, walking shoulder to shoulder with the man as they head towards wherever Sterling is taking them.
"I can't hold your hand. Boyfriends hold hands."
He points out, raising a brow and half-smirk, because now he has a point.

Gentlemiss

Master





Posts

: 170


Points

: 187


Reputation

: 13


Join date

: 2015-01-10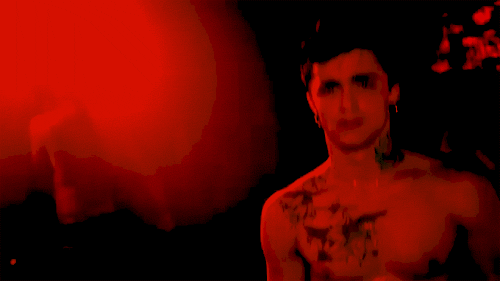 Despite Nicoli's smirk, Sterling just arches an eyebrow, looks down at the shorter male and shrugs slightly. "Who says you can't hold my hand? I don't care if you hold my hand." And he didn't, really.
Sterling was kind of a sap, honestly. He was a romantic at heart. He liked kissing and hand holding and all that shit. When he was in a relationship (which was rare and short lived) he did it all. And enjoyed it.
The bookshop is small, but the dark lighting is a welcomed and familiar site as they push their way inside. Sterling doesn't linger, just makes his way towards the Spanish section, going through the names before he plucks out the one he needs. "There. All done. That wasn't so bad, huh? Now dinner."

CharlotteV

Warrior





Posts

: 83


Points

: 89


Reputation

: 2


Join date

: 2015-01-24


Location

: UK



Nic narrows his eyes at Sterling, his point fading quickly. This wasn't fair, he was supposed to be the one that was always right, not the other way around. Sterling was being a jerk today. Almost denying him alcohol, almost saying no to sex, making him leave Hale's and bringing him to dinner. Idly he wonders what he did wrong as he follows the man through the bookstore, and when they stop and he finally looks around he realises he can't read like, anything on the shelves and is wondering when they teleported to like, Germany or something.
Ah, no, that was Spanish, whoops.
"You couldn't have just bought the book online or something?"
Nic grumbles, but he's not actually annoyed because now
food.
Half the time at Hale's he didn't eat just because he had to make his own food, and he hated cooking (and inevitably burning himself somehow). He jumped into his side of the car before Sterling had a chance to open the door for him, just in case, but when they get to the restaurant he lets him have the honors
and
grabs hold of his hand. It's a little awkward and... is he holding it wrong?.. he's never done much hand-holding before.

Gentlemiss

Master





Posts

: 170


Points

: 187


Reputation

: 13


Join date

: 2015-01-10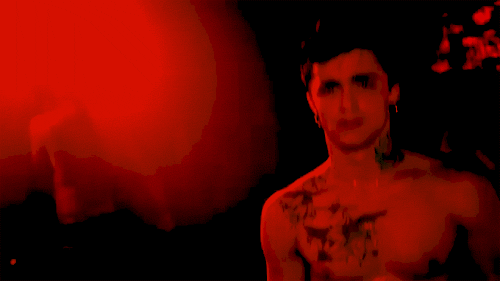 Sterling rolls his eyes because Nicoli was so melodramatic. He could have ordered the book online, but it wasn't that big of an inconvenience to just go get it. But he doesn't say anything, because with Nic there wasn't really a way to win.
He's actually a little surprised to feel the kid grab his hand once they get to the restaurant, but he smiles a little, adjust their grip so their fingers slide together and it's more of a loose hold than anything. Comfortable.
The hostess inside gives them a look like she knows they don't have a reservation, but all Sterling has to do is drop the name Hale and she gets two menus and goes to seat them. Because, for the most part, the boys had standing reservations in town wherever they went.
They get a back corner booth, so Sterling finally lets go of Nic's hand to slide in, thanks the hostess and tosses a menu at the kid once she's gone. "Stop complaining now and enjoy your food."

CharlotteV

Warrior





Posts

: 83


Points

: 89


Reputation

: 2


Join date

: 2015-01-24


Location

: UK



Nicoli thinks they're getting
the look
because they're two guys holding hands, or maybe because of how he's dressed, and he's just about to open his mouth to say something when Sterling beats him to it. Apparently they were supposed to make a reservation, oops (shows how much Nic goes out). About the hand-holding thing, he's more than a little bit uncomfortable with it, and doesn't particularly like it he doesn't think, but at the same time he doesn't let go until they're sitting down and he has to.
There's a menu tossed at him and he glares for about two seconds before he starts searching through it.
"I don't know how I can enjoy my food when I have to eat it looking at you."
He complains, but a moment later looks up and smiles at Sterling because obviously he's joking. Then he's being annoying until the waitress comes over, flipping his menu around a lot and asking Sterling what things mean because
English, please
, and in the end he can't decide anyways and just tells Sterling to order for him. They're the type of restaurant that brings round wine when they come over at first, and Nic is saying yes before they even tell him what it is.

Gentlemiss

Master





Posts

: 170


Points

: 187


Reputation

: 13


Join date

: 2015-01-10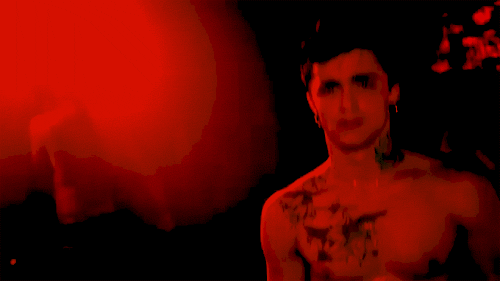 Sterling rolls his eyes because Nic is a fucking asshole, but he doesn't do much more than flip him behind the menu before the kid is throwing a fit because he can't read anything. And honestly it's not like Sterling won't end up ordering for him...ah, there it is. Nic crosses his arms and tells him jut to take care of it.
Sterling shakes his head a little, gives the waitress a smile when she looks Nic up and down like she might ask for ID when she brings the wine, and eventually she gives in and pours them both glasses anyway. "Are you ready to order?"
Sterling nods around a sip, which is as good as it's going to cost. "Yeah, I'll have the layered lasagna and he'll have the spaghetti." It's a simple order, really, but honestly this place had the best spaghetti and Nic can just deal.

CharlotteV

Warrior





Posts

: 83


Points

: 89


Reputation

: 2


Join date

: 2015-01-24


Location

: UK



Page 3 of 3 •

1, 2, 3


Similar topics
---
Permissions in this forum:
You
cannot
reply to topics in this forum