Warning: Mature themes ahead. Don't like, don't read.

This is a continuation of our plots from CS.

Instead of having several threads, we've got a few separate rps going on at the same time.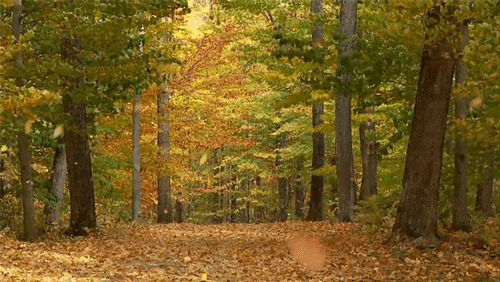 ➸ Guardian Angel
AU in which Characters A and B are next door neighbors and childhood friends. Their bedroom windows face each other, the roofs right underneath almost touching. Character A comes from a single-parent, abusive, alcoholic, or otherwise broken home, and are often seen as no good by teachers, neighbors, and other adults; Character B comes from a seemingly perfect world—two loving, well-off parents, lots of friends, many talents, possibly some siblings—but are constantly put pressure on to be perfect in everything they do. Despite their differences, the two find comfort and understanding in each other's friendship, and possibly love?

A: Gray [lazer] || B: Natsu [Peace]


━━━━━━━━━━━━━━━━━━━━━━━━━━━━━━━━━━━━━━━━━━━━━━━━━━


➸ Shift
While driving home on a quiet backstreet, Muse A spots a wounded animal on the side of the road. Having a soft spot for suffering creatures, Muse A pulls over and scoops the animal up into the backseat of their car. Muse A drives home with the good intention of nursing the poor animal back to health, unaware that the animal (Muse B) is really a shapeshifter. After making a comfortable place for Muse B to sleep, Muse A heads off to bed. By morning, Muse B is feeling a bit better and they shift back into their human form just as Muse A enters the room to check up on them. Muse B tries their best to explain what's going on without terrifying Muse A. According to shapeshifter law, Muse B now owes Muse A their loyalty and must stay with them until the debt is repaid.

A: Aomine [Peace] || B: Kise [lazer]

━━━━━━━━━━━━━━━━━━━━━━━━━━━━━━━━━━━━━━━━━━━━━━━━━━
Last edited by Peace on Fri Feb 06, 2015 12:28 am; edited 2 times in total

Peace

Apprentice





Posts

: 32


Points

: 49


Reputation

: 5


Join date

: 2014-11-29


Age

: 19


Location

: secretly austin, texas




Peace

Apprentice





Posts

: 32


Points

: 49


Reputation

: 5


Join date

: 2014-11-29


Age

: 19


Location

: secretly austin, texas



· natsu dragneel ·
xxxxxxxxxxHe would have been content to stay just as they were, but oh no, of course Gray had to prove him wrong. Natsu did his best to refrain from laughing as he felt Gray writhe behind him. It was almost impressive how much the raven-haired teen had managed to get so tangled up in the blankets in the time it took Natsu to get them drinks, really. It reminded him of childhood days when one would spread a blanket on the floor and roll along it to purposefully cocoon themselves; to do so accidentally many years later was entertaining, if nothing else. After several patient minutes, the movement stopped and for a moment Natsu suspected that Gray had given up on his quest for freedom. However, suddenly something smacked into the back of Natsu's head, and his thoughts were promptly shoved down the drain. The light hit surprised him more than it hurt him, of course, but even so he whined out an, "Oww~" and frowned up at Gray with humor glinting in his eyes. "What'd I do? You got yourself into that one, buddy. Not my fault." Natsu went so far as to stick his tongue out at the other teen, intentionally for the childish nature of it, before breaking and grinning up at him instead.

xxxxxxxxxxAfterwards, Natsu directed his attention back towards the television. The first ten minutes of the movie passed by more or less uneventfully. It was just as entertaining as his memory claimed it to be, but of course they couldn't go more than ten minutes without something else happening. Natsu heard a small sound of protest behind him, and pushed himself up slightly to turn a questioning look towards Gray. He ended up laughing at the sight. Somehow the raven-haired teen had managed to sink further still into the bed, and was glaring at the sheets as if it was all their fault for encompassing him and refusing to let go. "Man, you've gotta do something about this. S'not working so great." Despite his words, Natsu didn't suggest anything more to help Gray accomplish such. He'd managed to get an arm free, after all. Surely the other could figure something out for the rest of him.
══════════════════════════════════════════════════
· aomine daiki ·
xxxxxxxxxxAn incredulous look crossed Aomine's face at first. He wanted to say that no, of course he wasn't going to let go until he got a decent fucking explanation. This guy barged into his apartment at some point during the night, then just wanted to leave? Better yet, he got caught and still didn't want to explain himself? No. That wasn't going to work. "Don't avoid the question," Aomine snapped, nails digging ruthlessly into the man's shoulder despite his request. "Who. Are. You? And what the fuck are you doing in my apartment?" He knew he was probably overreacting, but really. He was angry and tired and confused. What else could one expect?

xxxxxxxxxxIt wasn't until he noticed the blood dripping down the blond's head that he released him. It wasn't even intentional; Aomine flinched away instinctively, squinting at the blood like maybe it wasn't real. Of course it was real, though. He continued to glare at the stranger for several more moments, simmering in silence. Aomine wasn't so bad that he would continue to harm the clearly already hurt man (despite his earlier thoughts), but knowing that he was, in fact, wounded didn't do anything to soothe his irritation. When one gets hurt like that, why wouldn't they go to, oh, who knows, maybe a hospital? Why would you instead drop by some random guy's apartment? Oh, yeah. Nobody would, in their right mind. So... Aomine sorted through various possibilities in his head, none ending with the man having a particularly good character. Leave it to Aomine to assume the worst.

xxxxxxxxxxAomine backed away slowly, crossing his arms loosely over his chest. "Alright, there, I let go. I'd appreciate it if you would explain now. What happened there?" He nodded in the general direction of the majority of the blood, which was fairly unspecific, but Aomine assumed the blond could figure it out. "Bar fight?" As previously mentioned, he tended to think the worst of people. At least he'd backed off a bit. He could be calm about this. Sure. And if the guy tried to make a break for it now, well, Aomine was sure he was faster. Not to be cocky or anything. But in his high school days, at least, nobody had been able to keep up with him. And yeah, maybe he was referring more to the basketball that sat untouched in his room rather than some strange bleeding guy, but still. Point stands. Yeah?

Peace

Apprentice





Posts

: 32


Points

: 49


Reputation

: 5


Join date

: 2014-11-29


Age

: 19


Location

: secretly austin, texas



Gray glared up at Natsu, silently debating on whether or not to actually try and get him to help. It would make the process faster, but on the other hand, he would probably just end up screwing up even worse. Sighing, he tried to focus on the movie that was rolling on the television, but he just couldn't. When one is stuck, wrapped in his love's sheets, with no means of escape any time soon, it does get quite hot. He had gotten one arm free. What's to say he can't work the rest of his body out from within? Nothing is stopping him. Well, except the fact that he can't really see or feel his one arm. That's what he gets from laying on top of it.

His expression changed again, this time to one of determination. Lifting himself up off the mattress slightly he tried to work back feeling into his essentially dead arm. Moving it around a bit under him, he managed to pull it out. Gray smiled, satisfied with his, very small, victory. Both arms free? Check. This now made the painful process easier. Reaching to the side, and under his back, he tugged on the sheets, hoping to get them away from his body. After a few seconds, he felt no more resistance come from the fabric, and with that, he rolled over, and unraveled himself. Only then to fall off the side of the bed. When the ravenette hit the ground, he let out a small 'uumph' from the impact. "God dammit" He mumbled.

Boosting himself up off the ground, he looked over to Natsu. "Thanks for the wonderful help you offered me, idiot." Gray grumbled. He crossed his arms over his chest, and just stood there for a second. His eyes caught the scene that was being displayed on the t.v from the movie, and he couldn't help but to dissolve into a fit of laughter. This would never get old. Watching the rest of the scene play out, he then flopped down onto the bed once again. He avoided the sheets, mock distaste swimming around his eyes. He was not going to make the mistake of going under them again. At least not right now. Looking once again over to Natsu, the teen bit his lip, trying to decide if what he was going to do was good or not. 'Screw it' He thought, before moving over towards his boyfriend. He plopped himself don next to him, and promptly started using him as his own personal pillow.

Kise winced, another pathetic whimper escaping his mouth. He thought back to how this man had saved him, stopped for him, cared, tended for him. He was nice. But now looking at him, a dangerous gleam in the dark eyes, and the grip in his shirt not lessening, he was not the same man. This man was entirely different. if looks could kill, the shapeshifter would be dead a thousand times over by now. He could feel more blood start rolling freely down, and he sighed. Hearing the man speak once again, Kise mentally rolled his eyes. "I'm not avoiding the question, it's just..hard to explain..?" He spoke. That came out a lot weaker than he originally intended.

A few beats of silence passed by, and the blonde could see the man, still holing him by the way, analyzing every detail about him. He seemed to finally notice the fresh blood literally pooring from him, and relented his death grip on the front of his shirt. With that support gone, the man simply keeled over, and fell to the ground. He suddenly felt a lot weaker than before. Wow. His head and side really hurt. Looking up at the blue-haired man, he squinted a bit. Everything was getting just a bit blurry. He saw the man move his mouth, and vaguely caught the words being spoken. He shook his head side to side very carefully, but enough to show the man that he acknowledged what he had said. "No..uhm..definitely not a bar fight. It's really hard to explain.." Kise trailed off at the end, partly due to his voice failing him, and the fact that he had no fucking clue on how to explain this. Deciding he wasn't going to last much longer, he went with the direct way. "Do you remember that dog from last night..?"

lazer

Training Target





Posts

: 22


Points

: 28


Reputation

: 2


Join date

: 2014-11-29


Location

: minecraft



· natsu dragneel ·
xxxxxxxxxxAll he could do was watch in barely muffled amusement as Gray flailed around some more. He seemed to be struggling. Just a bit. After several minutes, the ravenet freed his other arm, and only moments later he was rolling off the bed. Such grace. That elicited a laugh from Natsu, who looked anything but guilty as Gray clambered back onto the bed. "Yeah, sure, any time. Because I've clearly proven myself at being so good at stopping you from falling. Great job, asshole," he joked, smirking. That's what you get.

xxxxxxxxxxSoon enough, however, the tables were turned, as Natsu was promptly pinned beneath his boyfriend's head. He grunted half-heartedly, frowning with no real malice at the mop of black hair on his chest. "Hey, what gives?" he whined. "You were making such a good pillow yourself." He pushed himself into a sitting position, evidently not caring about how it awkwardly moved Gray's head to the side. "Hope you don't seriously think I'd let you swap it like that all of a sudden." Another smirk danced across his lips, as he stubbornly nudged Gray aside. Afterwards, he hugged his knees to his chest and rested his chin there, a pointed glint in his eyes. So there. Try and use me as a pillow properly now. Asshole.
══════════════════════════════════════════════════
· aomine daiki ·
xxxxxxxxxxDespite the sincerity in the other's gaze, Aomine honestly couldn't believe what he was hearing. "You should have picked a different apartment if you weren't prepared to explain yourself. You think someone would just be like, 'oh, sure, okay' if they woke up with some strange asshole in their home? Tough luck, think again. Hard to explain or not - get to it." He almost wished the venom in his voice could just go ahead and be injected into the stranger thank you very much. Except maybe that was overreacting a bit and he should at least give the guy somewhat of a chance to explain himself. Whoops. It was early. Give him a break.

xxxxxxxxxxAomine's brows twitched together as the man began to sway, but he didn't seem to register the fact that he was falling until the blond was on the ground. Well. That's fucking great. The words coming from his mouth were suddenly slurred and hardly coherent, so Aomine didn't have a huge problem with turning around and starting in the opposite direction. The first aid kit was still out from the night before, so he grabbed it and quickly returned to the stranger's side. Part of him was like, just take him to the damn hospital, but the majority of his brain figured that that was too much effort (excuse his coldness) and he was perfectly capable on his own.

xxxxxxxxxxHe set the white box on the ground, and with surprising gentleness considering how he'd been acting just moments ago shifted the blond so that he was leaning against the wall. "How about you not pass out," he muttered sharply. "And obviously I remember the dog." With a shocking lack of further commentary, Aomine quietly set to work wrapping a thick white bandage around the stranger's head, doing his best to stop the majority of the bleeding. He still wanted an answer, and he'd be damned if he let the idiot fall unconscious before he got one.

Peace

Apprentice





Posts

: 32


Points

: 49


Reputation

: 5


Join date

: 2014-11-29


Age

: 19


Location

: secretly austin, texas



► gray fullbuster ◄
Gray let a small, teasing smile take up residence on his face and he turned towards Natsu. "Yeah, I don't know why I trusted you to help me not fall, when you clearly let me fall for you." The ravenet laughed, his own words amusing too much. God he was a loser. Laughing at what he said. Gray lifted up a hand and ran it through his hair, mussing it up a bit, before reclining back onto his human pillow. He remembered when they used to do this when they were younger. The days when they thought blanket forts were actual defense against actual enemies. Sometimes he would think back to those days, and bask in how everything was easier. How ignorant they were to reality. They were just kids that believed in Santa Claus and the Tooth Fairy. Kids that had dreams too big for them to ever think of conquering.

While Gray was quite content to walk down memory lane, comfortable against his human-turned-pillow, it became apparent that Natsu wasn't. The first sign came with some shifting, and the usual bout of whining. It made Gray chuckle quietly to himself, leaning back even further. But then the chuckle turned into a surprised squawk, as Natsu sat up suddenly, effectively knocking him off. He twisted round to glare at his boyfriend, huffing when he saw the position the other had taken up. Well. Yeah, no. That was too much effort to try to continue this. Still glaring, but with fondness behind it, he crawled up and sat down next to Natsu, assuming a more relaxed position. He could deal with this. For now.

He stayed like that for the rest of the movie, and before long he was fading in and out of sleep. He shook himself awake once again and noticed his head had drifted sideways, onto the other boy's shoulder. Whoops. Oh well. He glanced to the screen just in time to see the credits start rolling. Gray was baffled that that much time had passed, but he supposed he had probably drifted off for most. Lifting his head up from Natsu's shoulder, he winced when he felt pain emit from his neck. Goddamn stiff necks. A question popped up in his head and he chewed his lip. Should he ask? Surely his boyfriend would probably think it unnecessary but. Still. "Hey, your parents do know I'm crashing over here right? I mean, it's no big deal for me to just slip out..." Gray trailed off after that and looked towards the window. The light in his room wasn't on. The boy ducked his head down a bit and picked up where he left off. "I really want to stay here tonight. Don't think my dad will appreciate seeing me right now. Not like he ever has before.." A bitter laugh followed the statement.
[[will post for this one later whoops]]

lazer

Training Target





Posts

: 22


Points

: 28


Reputation

: 2


Join date

: 2014-11-29


Location

: minecraft



· natsu dragneel ·
xxxxxxxxxxNatsu placed a hand over his heart, mock infatuation taking over his expression. "Oh, Gray, do you say that to all the boys?" He managed to make it just to the end of the sentence before cracking up himself. Less at the actual context and more at, well, Gray. "Did you just laugh at your own joke, you nerd?" Natsu's shoulders shook as he laughed at the ravenet's expense (though not cruelly like others - never like others). The small things like this, he realized, were what he really loved about the other teenager.

xxxxxxxxxxThe salmon-haired teen merely offered Gray a cheeky grin as the latter resettled next to him on the bed. With a smirk that oozed nothing but smugness, Natsu returned his attention to the movie and let the next hour pass in a bit of a blur. As the credits rolled, he found that he, too, had begun to doze off. Natsu's head had started to loll to the side as well, but since Gray's had already been on his shoulder, his cheek was pressed against black locks. Moving his head, Natsu let a yawn escape him, tongue curling almost like a cat. At the same time, Gray moved away as well, and the salmon-haired teen turned his gaze to the other.

xxxxxxxxxxCocking an eyebrow sharply at Gray's inquiry, Natsu replied, "I mean, we knew coming in that you'd be staying the night. They don't care, at this point." Except they do, his mind pointed out. They disapprove entirely every time he walks through the front door. They just don't care enough to do anything about it. Natsu shook his head, as if to physically make such thoughts disperse, and continued, "Well, anyway, yeah. You're staying. You can stay forever for all I care. No need for you to keep going back to him." They both knew who he was talking about, of course. Specifying was entirely unnecessary. Tilting his head back to rest on the headboard of the bed, Natsu mused quietly, "We might as well just run away together, honestly. What's the point of staying here?"
══════════════════════════════════════════════════
· aomine daiki ·
xxxxxxxxxx[[ it's later now but y'know oh well ]]

Peace

Apprentice





Posts

: 32


Points

: 49


Reputation

: 5


Join date

: 2014-11-29


Age

: 19


Location

: secretly austin, texas



Kise stayed quiet as he felt the man's rough hands work a bandage around his head. He had no words to say right then, as he figured the man would want him not to pass out. Which is exactly what he wanted to do. Just..fade. While he was extremely grateful for the blue-haired man currently bandaging his head up for actually having a heart, and y'know, not running him over, he just didn't have the energy to explain. He hoped to never be indebted to a human. Yet, here he was. He sighed. Life hated him sometimes. But he hated it right back.

Focusing his attention back on the man in front of him, he weighed his options. They consisted of explaining and dealing with the man afterwards, or explaining and being kicked out or something worse. Neither were great options. Shit. Kise rarely ever cursed, only on extreme occasions, but this certainly called for a choice words. The blonde met the bluette's eyes to give him a sign that he had heard him. Well. It was now or never. There probably wouldn't be a later. "So about the dog..I━uhm...well.." Kise licked his lips, wetting them. When did they become dry? Fuck it. He's just going to say it. "Have you ever heard of shapeshifting? Or like, creatures that can shapeshift..?" Boom. Smooth Kise. Very nice.


lazer

Training Target





Posts

: 22


Points

: 28


Reputation

: 2


Join date

: 2014-11-29


Location

: minecraft




---
Permissions in this forum:
You
cannot
reply to topics in this forum